Director - Operations
Since 2001, Ben has successfully completed 12 property projects with the company he founded Defining Property Pty Ltd.
Ben has extensive experience in Joint Venture Developments, Acquisitions, Project Planning and Project Management.
Outside of property development, Ben is the President of SOH Radio Inc, a not for profit organisation which raises awareness on issues such as human rights.
Director - Marketing
James is a graduate of the University of Queensland's Environmental Engineering Department and has worked as an engineer in both Australia and London (UK).
In 2003, James co-founded a successful distribution business in the United States. James built a network of over 9,000 customers across 6 countries, generating sales in excess of $13 Million.
James has brought his extensive sales and marketing experience to property development with strong knowledge of the commercial and industrial sectors.
Outside of property, James enjoys travel, mentoring, and studying renewable energy.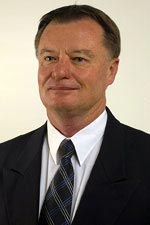 Project Adviser
Bob has over 27 years experience in the development, investment and marketing sectors of the property industry. Throughout this time Bob has been involved in over $1 Billion worth of property development projects.
Prior to founding Positive Property Strategies Bob held both state and national management positions with some of Australia's largest property development companies.
Bob has developed high-rise apartment buildings, high-rise CBD office buildings, land subdivisions, retirement complexes, shopping centres, spec houses and townhouses. Visit Positive Property Strategies by clicking here.
Our mission is to create profitable developments in partnership with Land Owners.
Integrity
At Defining Property, we believe in open, honest communication and in doing what we agree to do.
Knowledge
We believe in our ability to create success through our intimate knowledge of development and the property market.
Commitment
We believe in strongly committing to our undertakings with both focus and determination.
"... I found Defining Property to be both professional and easy to work with. Utmost integrity was displayed at all times throughout the project ...I can only highly recommend their services to others" Mark Jones B.Sc(AES) MEIANZ
Ecologist / Environmental Planner,
Byrns Lardner Environmental.