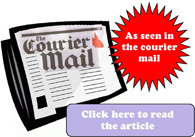 Defining Property is a development company that specialises in partnering with Land Owners in creating successful development outcomes.
Our unique approach to development sees Land Owners sharing in the development profits.
We aim to create quality projects that add value to the community and are environmentally friendly.
Importantly, at Defining Property, we pride ourselves on helping Land Owners achieve financial security.
Defining Property has completed a variety of profitable projects throughout South East Queensland. To view some of our projects,
click here
.


Phone: 1300 729 550
Fax: (07) 3162 0650
info@definingproperty.com
Address:
PO Box 1848
Toowong DC 4066
"The way the deal is structured allows me to share significantly in the development profits. I have been able to substantially increase my overall expected revenue from the project. That is a very significant increase and at my age a good move to security in my retirement." N.Hong, Land Owner
Caboolture South, Qld